Our
Partners
Partnerships
Building Better Global Solutions with Integration
We value relationships with leading technology, financial software and professional services organizations. We do this to extend, enable and maximize the benefits our clients derive from MEA Financial's solutions.

Acculynk
Acculynk is a patent backed payment and authentication innovator backed by one of the largest venture capital funds in the US. Acculynk's portfolio of white label payment solutions drive down transaction costs, speed up settlement and minimize fraud for for Banks, Payment Networks, Merchants and Governments from Maine to Mongolia.

Allied Payment Network
Allied Payment Network formed in 2010 to provide Bill Payment services to the financial industry. Allied believes in "Making Payments Simple" by providing the simplest user interfaces in the industry. Allied can easily integrate with virtually any Internet banking or Mobile application provider to deliver bill payment modules for retail or small business users.
Allied's Picture Pay is the nation's first mobile bill payment application that enables financial institutions' customers to pay bills using the camera on their mobile device. With Picture Pay, users simply take a picture of the bill, enter the amount and date, and the bill is paid.

Alogent
The "new" Alogent combines two successful operations—Bluepoint Solutions and Alogent Corporation—to become the market leader in providing financial institutions with deposit automation, item processing, enterprise content management, and omni-channel account opening solutions. With a combined 39 years' of experience and over 2,200 clients worldwide, Alogent is now able to serve all financial institutions, from community to global in scope, with the latest software innovations. And our commitment to our current clients, products and services is stronger than ever. Alogent's partnership-based approach to working through business issues has been recognized by our clients and partners through maintaining long-term relationships as their business needs evolve. A full array of consulting, implementation and ongoing support services is wrapped around every set of solutions we provide. Our commitment is to deliver innovative technology solutions that digitize and automate the financial services world. Ensuring successful outcomes for our partners drives all that we do.

BrownBoots Interactive, Inc.
BrownBoots opened its doors in 1999 with a focus on custom web development and design. Since then, the company has evolved into a full-service advertising agency. After developing several credit union and bank websites, BrownBoots identified the need within this market for custom responsive web design that breaks away from the boring, cookie-cutter approach, not to mention an easy-to-use content management system (CMS) and banking-specific tools.

Columbus Data Services, LLC.
With a network of over 65k ATM's Columbus Data Services is one of the largest ATM processors serving financial institutions and businesses with their payment transaction processing needs. We offer a diverse range of payment processing solutions, including Point of Sales, Financial Institution, and Prepaid Card services.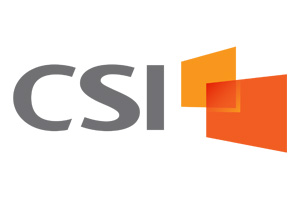 Computer Services, Inc. (CSI)
Computer Services, Inc. (CSI) delivers core processing, managed services, mobile and Internet solutions, payments processing, print and electronic distribution, and regulatory and compliance solutions to financial institutions and corporate customers across the nation. Exceptional service, dynamic solutions and superior results are the foundation of CSI's reputation in empowering businesses to remain competitive, compliant and profitable.

Digiliti Money
Digiliti Money premier platform, RDC Select™ allows financial institutions to deliver world-class remote deposit capture (RDC) services to their customers. We deliver a variety of state-of-the-art, fully hosted solutions for financial institutions and financial service organizations of all sizes. We've built RDC Select to meet and exceed the needs and expectations of our clients. Developed more than 10 years ago, the software behind RDC Select has been continually enhanced and improved to meet the rigorous industry specifications and requirements of financial institutions. It has been deployed in numerous financial institutions of all sizes across the U.S.
RDC technology continues to evolve and Digiliti Money is at the leading edge of that evolution. We are always exploring new and exciting ways to deliver our solutions. To ensure our clients can better meet their customers' needs, we have developed solutions for a range of platforms and devices. In addition to PC and Mobile solutions, we are unique in offering one specifically designed for Mac® computers. By working with many platforms, RDC Select allows financial institutions to offer their RDC products to all their customers without software or hardware restrictions.

DeepTarget
DeepTarget's targeted e-marketing software delivers new revenue and high ROI to Financial Institutions and other businesses. Multiple channels such as online banking, web, email, and mobile are used to convey relevant, timely and personalized messages to your customers.

Diebold
Diebold, Inc. is a United States-based financial self-service, security and services corporation that is engaged primarily in the sale, manufacture, installation and service of self-service transaction systems (such as ATMs), electronic and physical security products (including vaults and currency processing systems), and software and integrated systems for global financial and commercial markets. Diebold is the largest U.S. manufacturer of ATMs.
Headquartered in the Canton, Ohio region, Diebold employs approximately 17,000 employees, with representation in more than 90 countries worldwide. In 2010, Diebold reported total revenue of US$2.8 billion. Diebold is publicly traded on the New York Stock Exchange under the symbol "DBD."

Fiserv
Fiserv, Inc. (NASDAQ: FISV) is a leading global technology provider serving the financial services industry, driving innovation in payments, processing services, risk and compliance, customer and channel management, and business insights and optimization.

Geezeo
Geezeo is the proven white-label PFM provider for banks and credit unions. Digital solutions for your consumers, businesses and wealth clients. Geezeo helps banks, credit unions and other financial service providers engage their base, leverage data, reach new market segments, and increase wallet share though their consumer and business PFM solutions and integrated Marketing Platform. Geezeo is the preferred Personal Financial Management (PFM) solutions provider for over 400 financial institutions.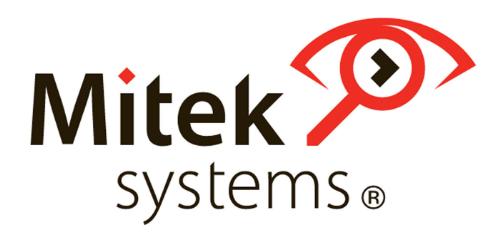 Mitek Systems
Mitek Systems (OTC: MITK.OB) is an innovator of advanced image analytics and mobile document capture applications for camera phones. For over twenty years, the company has developed the most comprehensive suite of intelligent character recognition software used to test, clean, authenticate and extract data from imaged checks, documents and objects, and its software is used to process more than ten billion transactions per year.
Mitek's Mobile Deposit supports the payments industry standards for Remote Deposit Capture (RDC), and extends mobile deposit capabilities to millions of consumers who use cell phones equipped with a camera. The Monitise solution will integrate Mitek's Mobile Deposit application into its mobile banking and payments platform.

ReliaMax Private Student Loans
ReliaMax is the only company to offer a complete private student loan solution for lenders including origination, servicing, compliance and insurance providing up to 100% loan protection. The ReliaMax Solution provides a fully administered private student loan program built on technology and data-driven analytics to help lenders, at a low cost of entry, become experts at helping students in their markets obtain their dreams.

Pinnacle Financial Strategies
Pinnacle Financial Strategies is the nation's leading provider of programs that generate revenue and improve bottom-line profitability for community banks and credit unions.
Pinnacle's cash back reward programs, best-in-class overdraft privilege programs and industry-leading mystery shopping services position clients to grow market share and increase profitability.

ProfitStars
ProfitStars is an innovative and vibrant performer in the financial solutions industry and a leading provider of best-of-breed products and services. Wholly owned by Jack Henry & Associates, ProfitStars has the solid backing of a 30+ year publicly traded entity in the financial software sector. Through Jack Henry's focused diversification acquisition strategy, the vision for ProfitStars was created to offer specialized solutions, which are compatible with virtually any IT platform and/or operating environment.

Savvy Money
At SavvyMoney we believe it pays to be savvy! Our mission is to empower you to take control of your financial future with easy to understand actionable advice about your credit. We start by giving you free ongoing access to your credit score, explain the factors that impact it, and recommend actions that might strengthen it. Next, we do the math to show you how much you will save versus what you are paying today. We do this by monitoring your credit score in conjunction with fluctuating interest rates. Improving on the rates you pay for credit today will have a huge impact on your ability to invest in the future. Finally, we provide you with easy to understand financial advice along the way. All with the goal to help you save up, spend savvy and borrow even savvier.

Vertifi Software, LLC
Vertifi Software, LLC (Vertifi) is a wholly owned subsidiary of EasCorp. It was established in 2009 to provide payment systems software and services to financial institutions in the United States. Its flagship product, DeposZip, was the first remote deposit capture service built for household consumers and made available commercially to and through financial institutions as a hosted service. Vertifi provides branch capture, image cash letter, and statement processing services.
If you are interested in learning more about becoming a technology partner of MEA, please take a few moments and send us an email.
For more information: info@meafinancial.com